When you sign up with Invoice2go, you now have the option to link your Facebook or Google account, so that you can login with a single tap each time you open your Invoice2go app.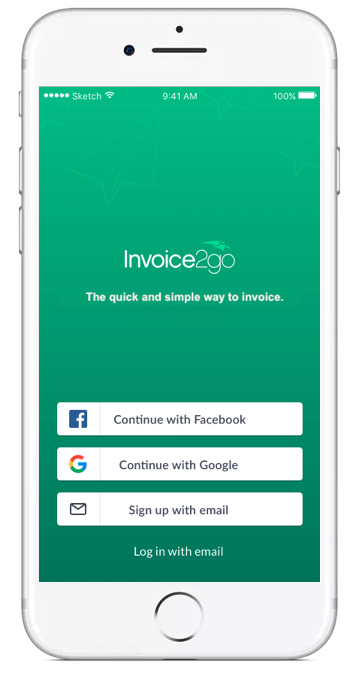 Choosing to sign up with your social account will allow for easy account creation and future logins, saving you time and preventing you from making those pesky login typos. 
If you haven't done so already, download our Android app here, iOS app here, or navigate to our web app at https://invoice.2go.com/ to create your account. 
To link your Facebook or Google account and use it to login to your Invoice2go account with one tap (or click), choose Continue with Facebook (or Continue with Google). A permissions screen will appear. Verify that you accessing the right account, and that you would like to accept.
Once you choose a sign up option, you will sign in with that same option each time you need to log in to your account.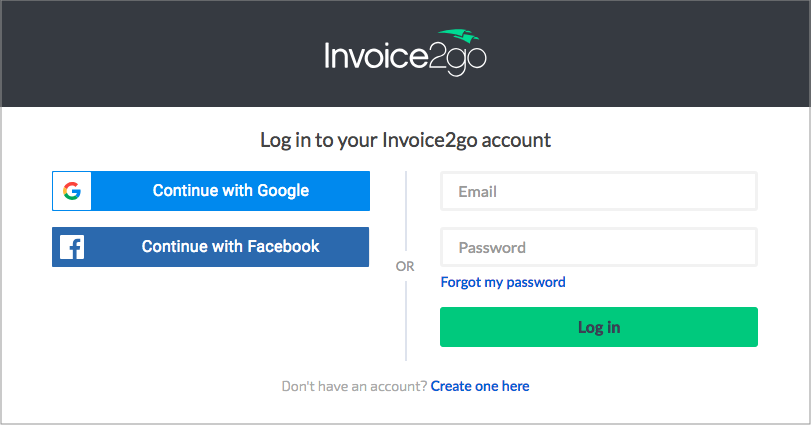 What if there is a login error? 
On rare occasions, you may see an error if you signed up through social login and the integration fails. If this is the case, you won't be able to login by typing in your email address (since you can only login through the method which you signed up). You will need to choose Forgot Password, and a link will be emailed to your google account for you to create a new password and access your account.
If you are experiencing any other login error, please see this article for some troubleshooting tips. 
Note that in order to sign up through the social account option, you will need to create an account on version 10.32 or newer of our app.