You can create and display your own default comments on invoices and other document types that you send to your customer.
The default comment section is a great place to house additional information that you would like to share with your customers.
Once setup, default comments will be added to all new documents sent; default comments do not apply retroactively to the past documents.
You can set up separate default comments for invoices, estimates, purchase orders and credit memos.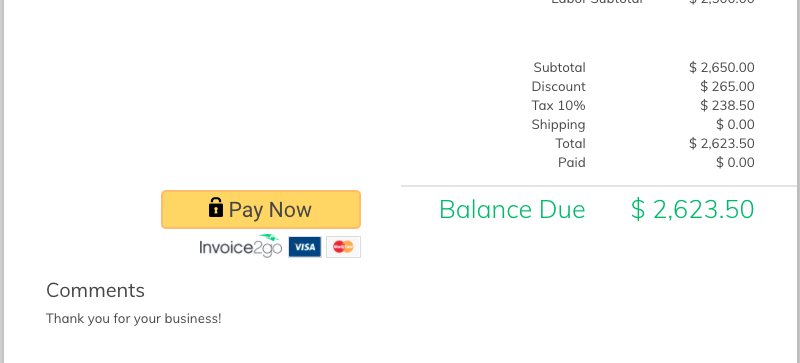 iPhone, iPad, and Android
Go to Settings
Tap Customize invoice
Tap on Options
Tap on Footer
Tap on Comments
Enter the text you want to display as a default in the comment section of the invoice
Tap on Save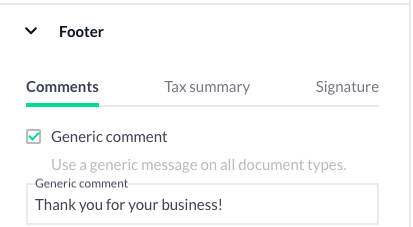 Web
Go to Settings
Click Options
Click on Footer
Under the Comments tab, select the check box and click into the Generic comment box to type your text
Click Save design
When you make a new Invoice, you will see the default comments on the bottom left under your Balance Due
---
Do these steps look different? If so, you may be using a previous Invoice2go version. See instructions here.