You can access your Invoice2go account from your computer by logging in to your account through our website, https://invoice.2go.com/. The web experience helps simplify daily tasks like entering invoice details from recent jobs or drilling down into your reporting data to see how your business is doing.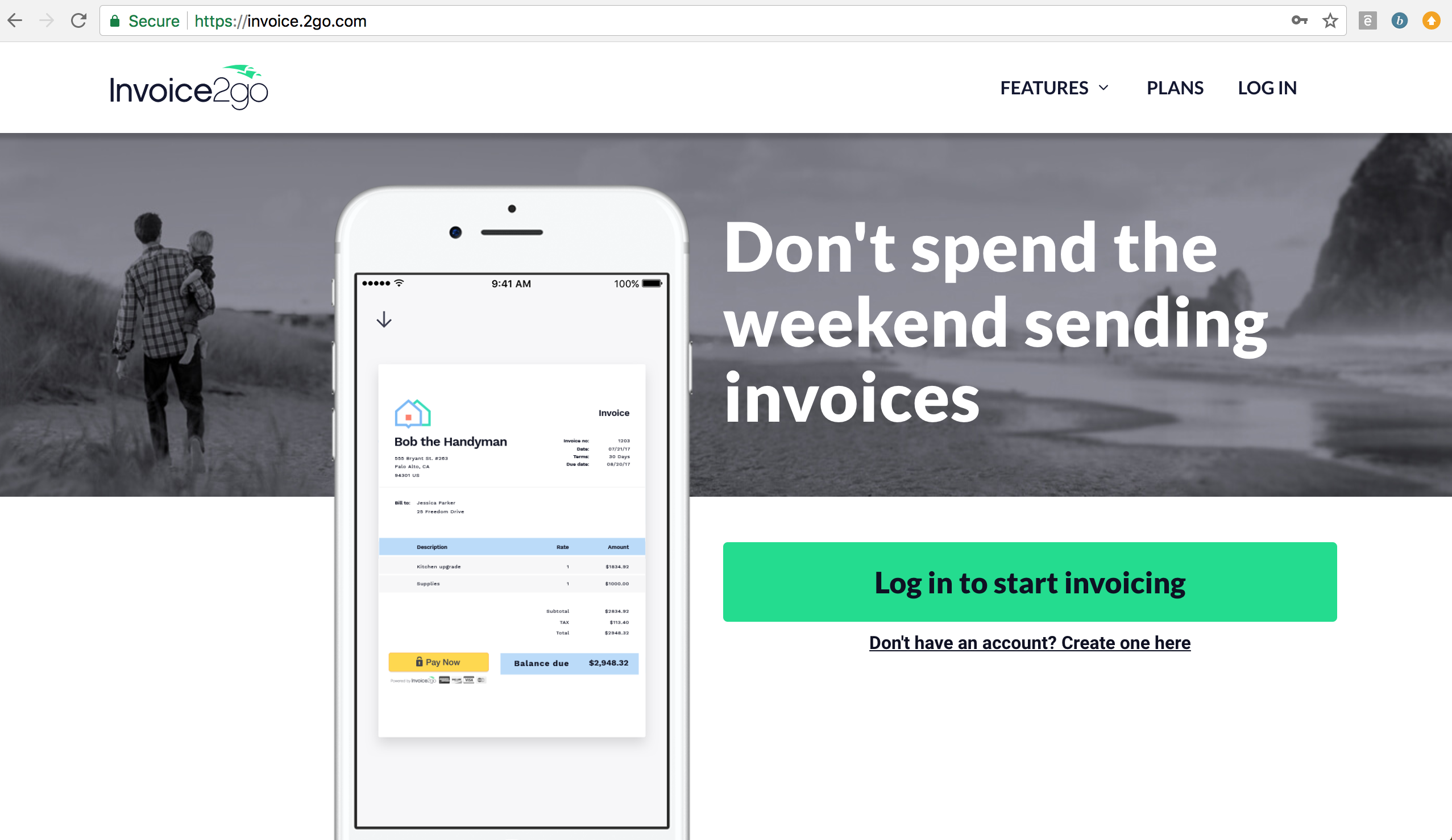 The following features are only accessible from the web app:
The new Invoice2go supports Google Chrome 49+, Safari 10+ and Firefox 44+.
Click here to sign into your Invoice2go account on the Web.
---
Does your web app look different? If so, you may be using a previous version of the Invoice2go web app. See how to use Invoice2go on your PC and Mac here.