Requesting deposits from clients is an essential part of your business that helps get the job started, and confirms bookings.  Use our latest feature to add a deposit request to the invoice you send to your client.
You can add a deposit to an invoice from either your iOS or Android mobile device or from the web app on your computer.
The following steps walk you through how to add a deposit to your invoices:
Create an invoice and fill out the appropriate information for your client (their name, billing information, items, etc.) or open the invoice that you need to add a deposit request to

Tap

Add deposit request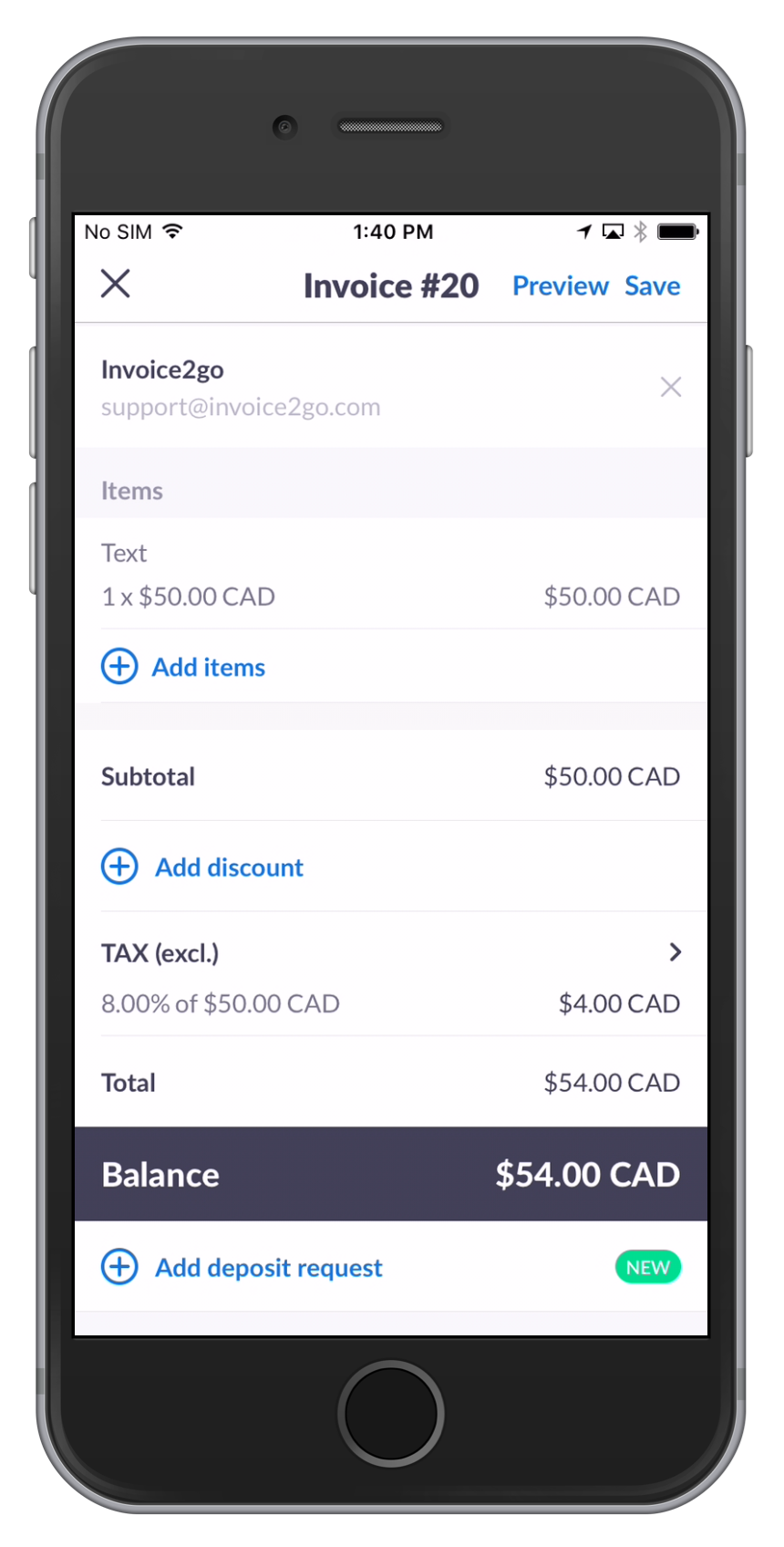 3. You will have the option to set the deposit amount to a percentage of the total cost or a fixed amount.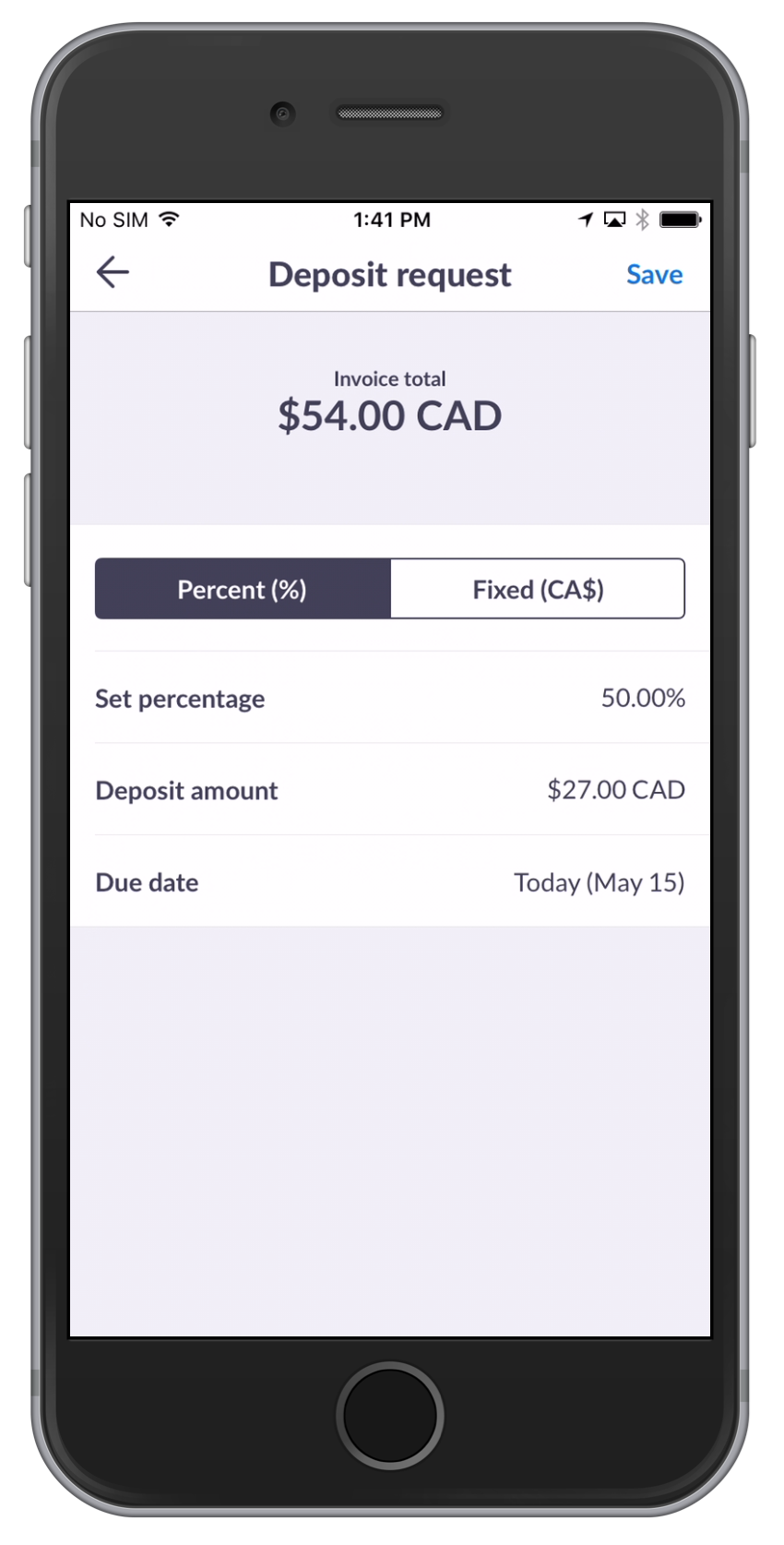 4. Set the Due date and click Save
5. Save your invoice and send the document with a deposit to your client
Don't forget to send the invoice to your client!  Your clients will not see the updated deposit information if you're adding a new deposit request to an existing invoice, or editing an existing deposit request unless the most updated invoice has been sent
After you send your invoice to your client, they will be able to pay using online payments, and will see the due date for the deposit.  Don't worry, we'll notify you in your app as soon as your client has paid their deposit!
For more information, see: