For Unlimited Plan users, the feature to send out a receipt to your client for paying an invoice is now available in the Invoice2go app.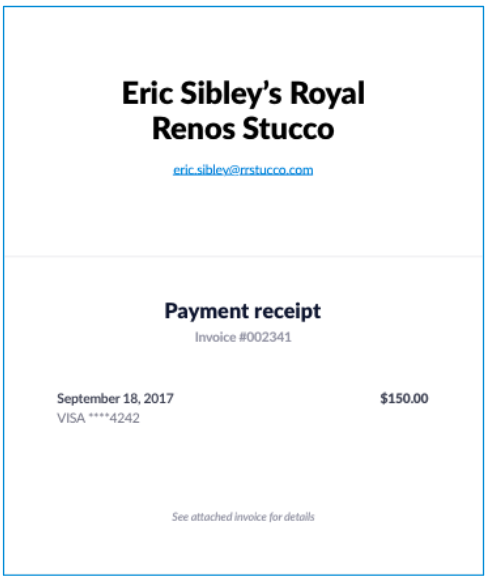 If you are on a lower plan, you will see the Payment Receipts option, but will receive a prompt to upgrade your plan in order to use this feature. However, keep in mind that on any plan, a receipt will be automatically sent out to clients who pay an invoice online by PayPal or by card.
Send a receipt directly from your Invoice
You can see the option to send a receipt on any invoice you have marked as paid. When you open any invoice and record a payment for the first time, the option to send your client a receipt will appear on the screen. You may then preview and send the receipt. You may also send a receipt for each separate transaction, or a receipt for the fully paid invoice displaying all transaction history for that invoice. 
Send a receipt directly from your Invoices list
When you go to your Unpaid Invoices list and use quick actions to mark an invoice as paid (slide the invoice to the right for iOS, left for Android), you will see the option to preview and send a receipt. 
Turn on receipts in Settings
You can also turn on the option in your app Settings. To do so:
Go to Settings in the left side menu
Go to Client communication
The option to turn on Payment receipts will be at the bottom of this screen
Helpful Tips
Make sure you have the client's Name and Email Addressed filled out in order for the receipt to send successfully.
Receipts will not send if you are bulk marking invoices as paid.