You may disable auto-renew for your subscription at anytime. If you disable automatic billing, your subscription will expire at the end of your current term and you will lose access to any promotional pricing for which you were eligible.
When you disable auto-renew, you opt out of your auto-renew pricing, which means your next renewal price may change based on currency market fluctuations. In some cases, the payment may be declined by your bank for a variety of reasons. If this happens, your account will temporarily expire and we'll notify you via email. We will try to process the payment again to get you back to easy invoicing as soon as possible, or you can manually renew your account anytime at buy.2go.com.
Invoice2go does not offer refunds for any time remaining in your current subscription term after you disable auto-renew or for any prior lapsed subscription terms.
Please note that auto-renew subscriptions do not apply to Apple App Store or Android Google Play Store purchases. If purchased through buy.2go.com, your subscription is set to automatically renew immediately at the end of the subscription term. At that time, Invoice2go processes a payment using the payment details you originally provided at buy.2go.com.
Follow these steps to disable auto-renew for your subscription:
Go to the Invoice2go Billing Center
Click on Your plan will automatically renew on ...
On the next screen click on Disable automatic billing
Your account will no longer be set to auto-renew and will expire on the expiration date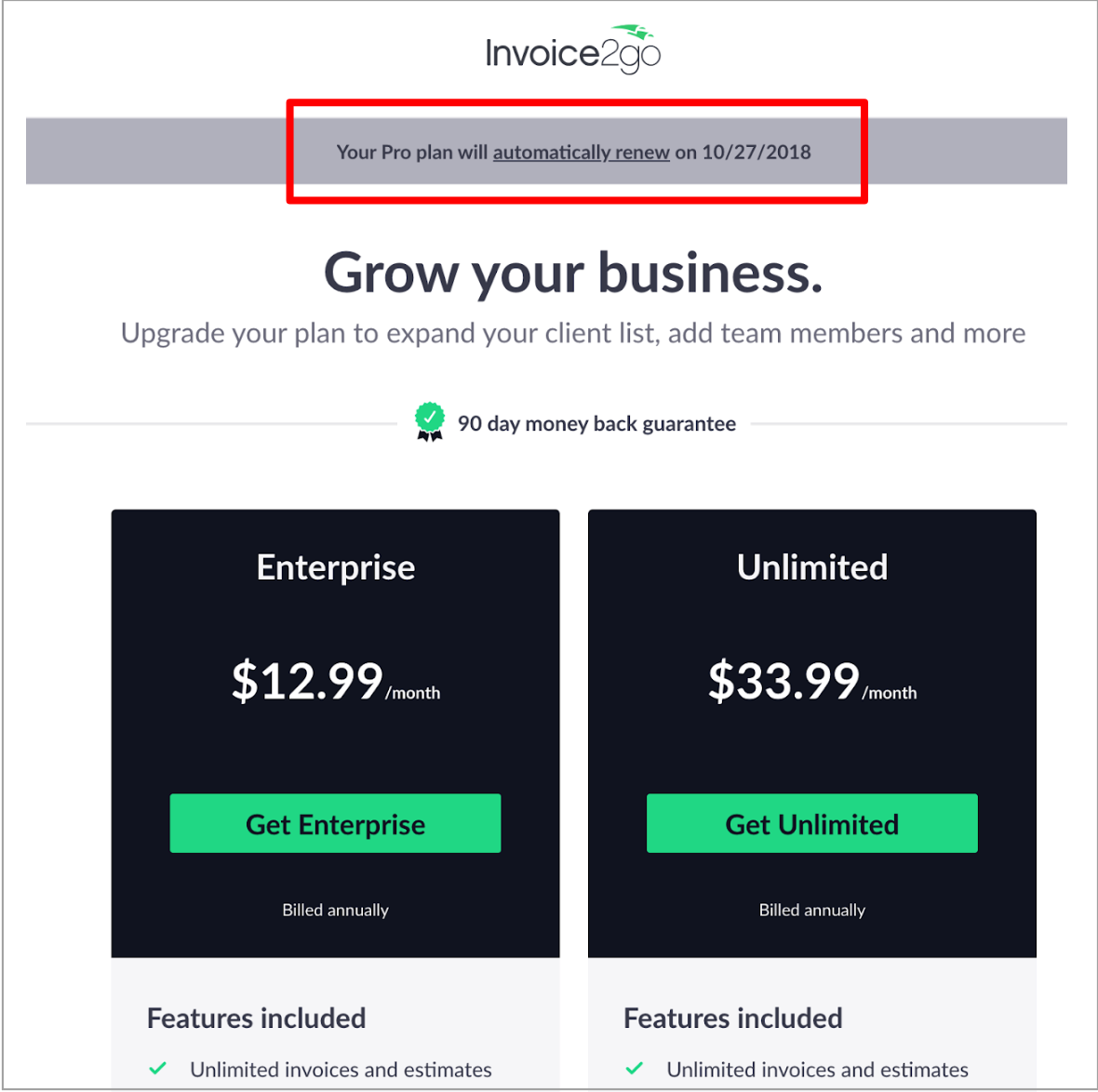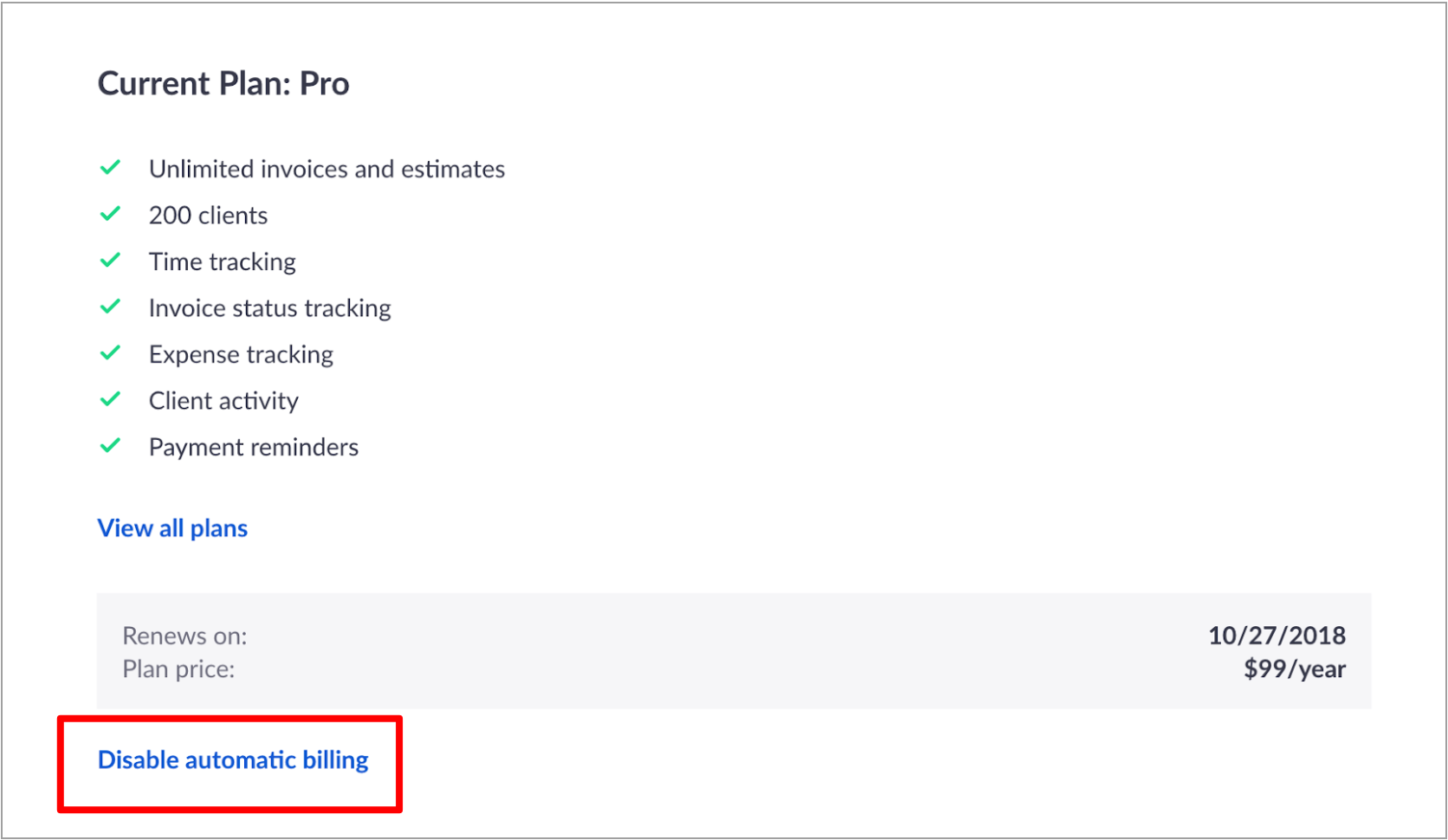 ---
Do these steps look different? If so, you may be using a previous Invoice2go version. See instructions here.