Viewing and Sorting Appointments
When you navigate to the Appointments section of your account, you will see your appointments in monthly, chronological order. You may choose to filter them by Month and Year. 
 Appointments will be further broken down into weekly sections. Please note that if a week starts at the end of the previous month, only the current month's appointments appear (e.g. The first week in January is shown as December 31-Jan 6, but only January appointments will show for this period).
If an appointment has been billed, a green 'Billed' label will appear to the right of the appointment line item.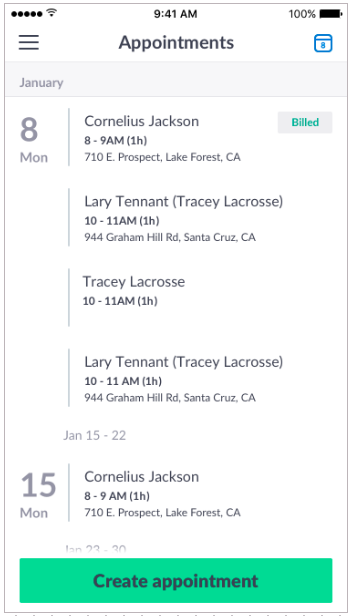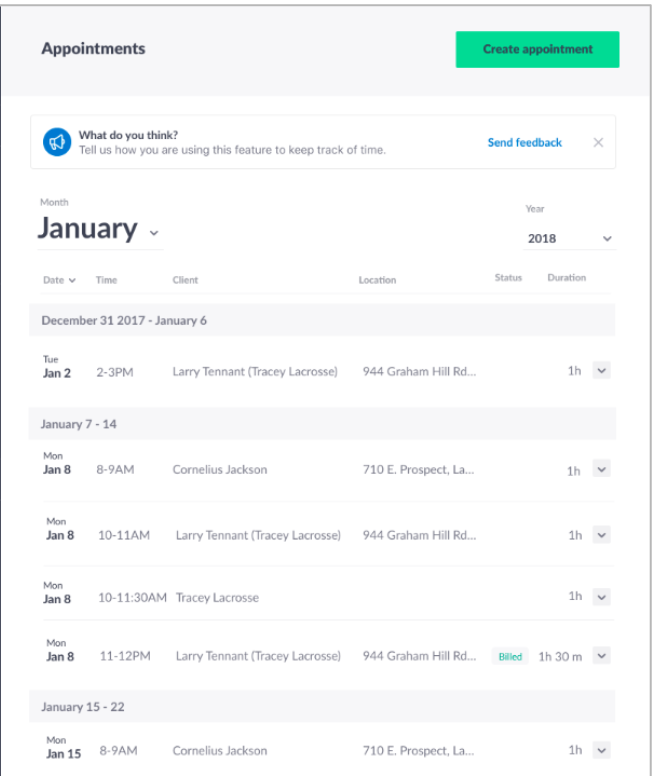 Viewing and Contacting Clients
When you create an appointment and assign it to a client, you can directly email your client from the appointment to confirm their details, as well as communicate with the designated point of contact to schedule the appointment. 
Clicking on the client's email address will open your computer's default email app to allow you to start composing an email to the end-client.
Clicking the assigned client will open the Client profile in the Invoice2go WebApp.