With the most recent update of the Invoice2go app, you can now use the search bar on your home screen to perform a global search across your account. The search matches any keyword across your documents, clients, and items, allowing you to locate any data within your account that contains the searched word(s) or number(s).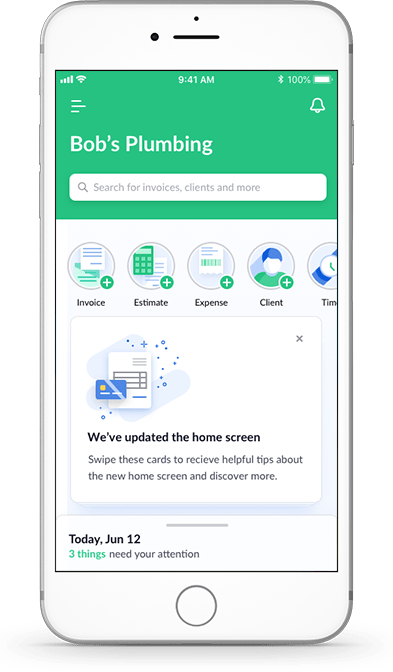 The global search bar will appear across the top of your home screen page, on both the mobile app and the web app. If you tap into the search field without entering any text, the screen will display your most recently edited documents in chronological order.
If you aren't able to see this search bar, check your App Store to update to the latest version of our app.